How to Dance in Ohio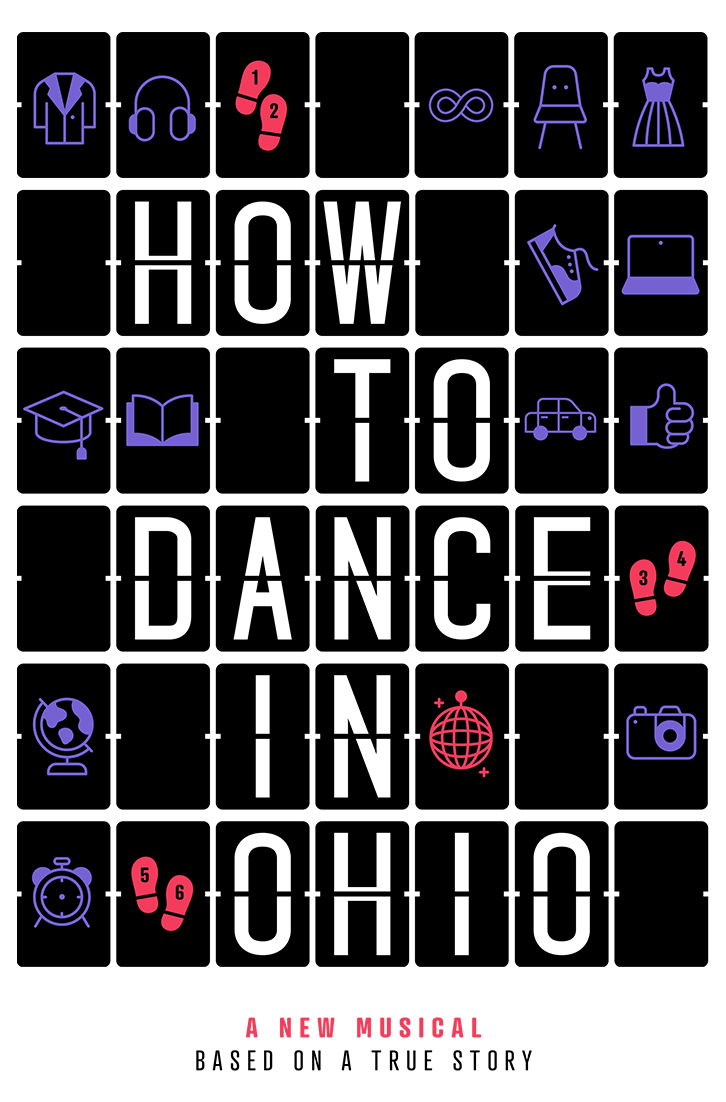 Coming to Broadway
November 15
Belasco Theatre
Join the Journey
Get fan-exclusives
and early access to the music:
Sign Up
LISTEN TO THE "BUILDING MOMENTUM" EP & More,
FEATURING THE BROADWAY CAST.
Under Control
The Broadway Cast
Getting Ready for the Dance
The Broadway Cast
So Much in Common
The Broadway Cast
Building Momentum
The Broadway Cast
Based on Alexandra Shiva's documentary film,
How To Dance in Ohio
Based on the Peabody Award-winning HBO documentary, How to Dance in Ohio is a heart-filled new musical exploring the need to connect and the courage it takes to step out into the world. At a group counseling center in Columbus, Ohio, seven autistic young adults prepare for a spring formal dance—a rite of passage that breaks open their routines and sets off hilarious and heartbreaking encounters with love, stress, excitement, and independence. How to Dance in Ohio is a story about people standing on the cusp of the next phase of their lives, facing their hopes and fears, ready to make a very big first move…and dance.
Watch the Documentary Film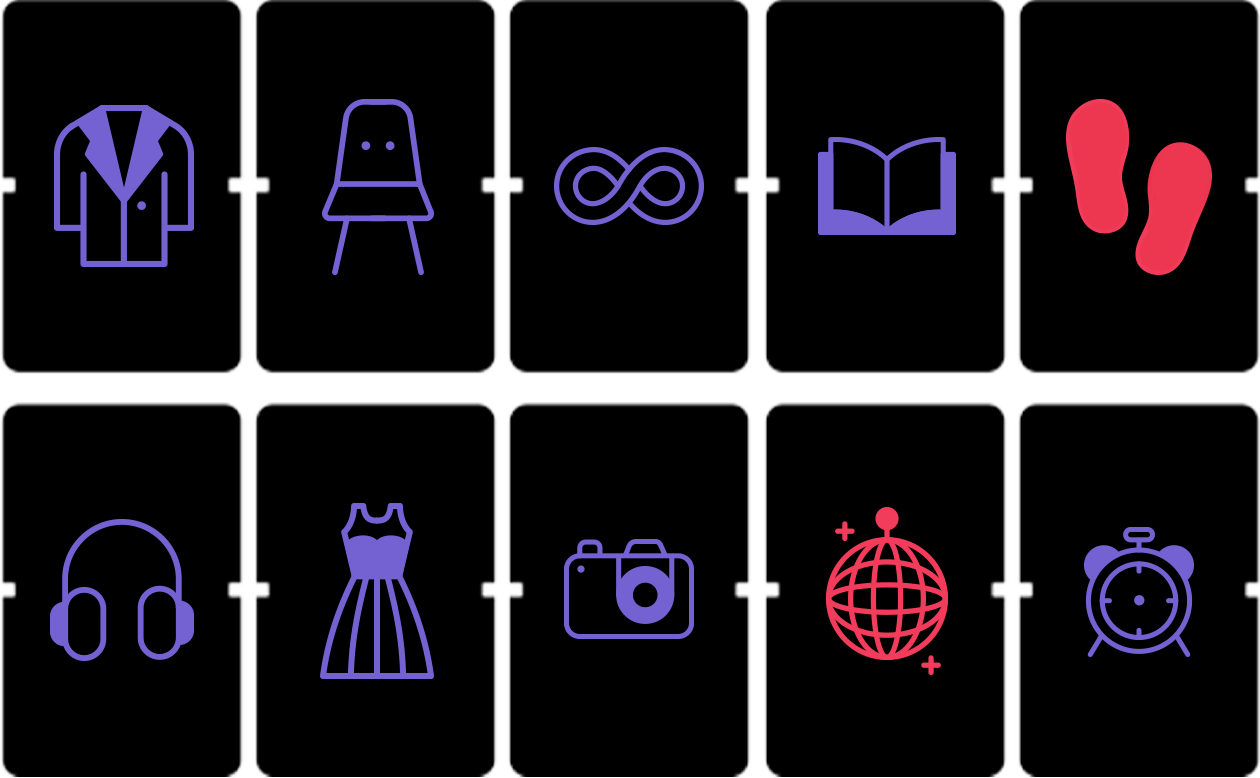 The How to Dance in Ohio team acknowledges that there are varying terms used to describe disability, autism, autistic individuals, and other subject matters in this production. We strive to reflect our understanding of the terms preferred by our cast, creative team, and autistic self-advocates. It is possible that a perspective was not heard, a term is outdated, or language has evolved. Your opinions and feedback are important to us; please email feedback@howtodanceinohiomusical.com to open up the conversation if you believe there is something we missed. We'd be grateful to hear from you!
The How to Dance in Ohio team recognizes that this musical only represents seven autistic character perspectives. As shared in the show: "You meet one autistic person, you've met one autistic person!"
Frequently Asked Questions
According to the article "About Autism," published by the Autistic Self-Advocacy Network, "Autism is a developmental disability that affects how we experience the world around us." It goes on to say, "Every autistic person experiences autism differently, but there are some things that many of us have in common," such as:
We think differently,
we process our senses, and the world around us, differently, 
we move differently,
we communicate differently,
we might need help with aspects of daily living (that non-autistic people might not need help with).
Autism is often considered a "non-visible disability," meaning it may not be apparent from looking or talking to a person that they are disabled. (An apparent disability might be muscular dystrophy, in which the individual is a wheelchair user.) 
Ableism is the societal, interpersonal, and institutional discrimination against people with mental, physical, visible, or non-visible disabilities. It intersects with and is discussed alongside other negative -isms such as racism, ageism, and sexism. RespectAbility, a disability advocacy nonprofit, defines it as "the belief that people who have disabilities are somehow less human, less valuable, and less capable than others." 
Another working definition can be found on Talila A. Lewis's blog, which states that ableism is "a system of assigning value to people's bodies and minds based on societally constructed ideas of normalcy, productivity, desirability, intelligence, excellence, and fitness." The definition goes on to highlight the intersections of other fear-based and socially constructed forms of discrimination. 
We say "autism" to recognize the reality of people's experiences and because it is an intrinsic part of people's identities (just like a race, gender, sexual orientation, or another disability). We avoid euphemisms that could imply a desire to not say "disability" and, thus, create a negative stigma (for example, "differently abled" or "special needs"). 
You might notice that we are not using the word "disorder." It sits uncomfortably with many autistic individuals. ASD does indicate "disorder" (that is what the "D" stands for). We have also received feedback that the word "spectrum" could be offensive to some; implying that autism is a range from low to high, or a lot to a little—and autism isn't like that! We recognize and continue to learn that there is more nuance to autism than one simple linear scale. However, our team uses this word and understands it to represent the vastness of autism and autistic people.

Note: Certain individuals may identify with this language, and that's OK! It is always important to respect one's personal preferences.
Generally, autistic people prefer identity first ("autistic person," rather than "person with autism"). Because of this, that is the language choice the production has made as well. And when in doubt, always ask the individual person! 
Absolutely not! There are many theatrical pieces around the world that have disabled artists on stage.
The How to Dance in Ohio experience has been carefully developed by the production and creative team to be inherently sensory-friendly. ("Sensory-friendly" refers to building a welcoming environment designed to accommodate individuals with sensory sensitivities). Ensuring accessibility support for our audiences is of utmost importance to us, and our team is diligently working on incorporating various features. For example, we are working to provide advance information about the theater experience, and we are developing sensory tool kits, cool-down spaces, and a performance sensitivity list, all so that audience members know what to expect when they arrive.
As we strive to make our performances as inclusive as possible, we encourage you to follow along with our progress by joining our community, signing up for our mailing list, and following us on social media here. You will not only stay in the know, but you will also be the first to know about How to Dance in Ohio updates and announcements.
Before you select your seats for the performance, we recommend visiting our ticketing page on Telecharge to learn more about accessible-seating accommodations.
This cast features both autistic and non-autistic actors, Broadway vets and rising stars. Because the cast includes actors who identify as autistic, neurodivergent, and neurotypical, the combination of these identities is what makes our cast neurodiverse. The autistic characters and understudies are cast authentically—meaning if they are playing an autistic character, they identify as autistic as well.
There are! We are so fortunate to have many autistic collaborators onstage and behind the scenes. Early on in the process, we hired an Autistic Creative Consultant to give feedback on the script and character development. Our Associate Producer also identifies as autistic, as does our Assistant Music Director. We've also collaborated with CO/LAB Theater Group to learn about developmental disabilities through their Sharing the Stage workshop, which is led by neurodiverse facilitators.
You can share the information you've learned or know about autism or about the show. Avoid generalizations about autistic people, and learn about each individual's experiences, support needs, interests, likes and dislikes—the same things you would learn about any other person you meet! Understand that a person's self-advocacy holds more weight than any assumption you may have about autism or autistic people. Furthermore, empower yourself to respectfully correct misconceptions, poor language, and misinformation about autism. And be sure that when you do, you refer to an autistic and/or disabled scholar for further information.
How to Talk About Disability and Autism:
Organizations and Resources We Love:
Additional Relevant Resources: